2015 Quality Caches
The Cotswold Area of Natural Beauty is a wonderful place to live, visit, and cache.
The below stats have been compiled using
project.gc.com
on 26th December 2015, and will hopefully assist those new to geocaching, and those from outside the area in finding some good caches to go search for. Links to the cache owner's profiles also given, as quite often where one cache is awarded many favourites, the cache owner will own other good caches.
All of the caches mentioned below are within the Costwold AONB, or if outside the border are so close that they had to be mentioned. If they are mystery/puzzle type caches, then their initial cache page posted coordinates are within the area (it is possible that other stages or the final are not).
The two caches with the highest amount of favourites were:
171 favourites
Below Above - Fallen Monarch
Hidden by BareClawz (adopted first by jestersmagpie, and currently owned by the
BelowAboveCaretakers
)
This cache was recognised by Groundspeak as their
Cache of the Week
on April 4th 2013. It has also been awarded an
Amberel Top Cache coin
, and was our "Cotswold Caching Geocache of all time" in the same year. Below Above - Fallen Monarch is the oldest surviving cache of the Below Above 5/5 series. It is a puzzle cache that takes you into a disused underground quarry from which Bath stone was once extracted. Amongst the interesting sights to be seen are old writing on the walls left by the quarrymen, old tools, and interesting calcite formations.
Not an easy cache, but well worth the effort if you should choose to go for it.
95 favourites
Westcote Wander Bonus
Hidden by
Griff Grof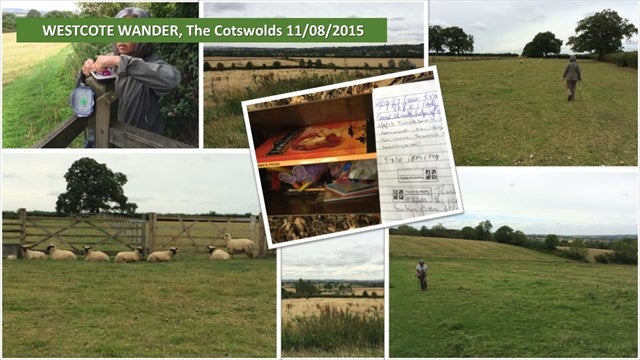 Quite a contrast to the cache above, this one is completely above ground out in the lovely countryside. Many of the favourites awarded to this cache may for complete circuit which currently total 18 caches. It is a lovely walk of about 5 miles in a great setting with a very good variety of cache container and hides, and this last bonus one noted here is great ending to the walk.
Sometimes caches do not receive many favourite points. Whilst the most obvious reason is that they are not deserving, it could be because of many other factors including that the caches are extremely hard and not many people attempt, they are hidden in more remote areas where you have to drive far or take a long walk to, or maybe the caches are just new and so have naturally not had many finds yet.
At the time of examining stats for the region, there were seven caches that had received favourite points awarded by 85% or more of the premium members that had had found them. Whilst some of them may not have a high amount of total favourite points awarded to them for possibly reasons noted above, or others, because of their high percentage ratio they are worth looking at.
They were:
95% of 21 finds
Matthew's Wood #4
Hidden by
NoelBee
93% of 46 finds
Ashton Circular 1 - ABFTN Dog & Bone
Hidden by
sumadartson
92% of 13 finds
The Big Cheese
Hidden by
Stealthtrax
88% of 31 finds
The Quest for St Aldhelm's Glove
Hidden
abanazar
87% of 51 finds
Lasciate ogne speranza, voi ch'intrate
Hidden
abanazar
87% of 35 finds
Earnanæs, þæs wyrmes denn
Hidden
abanazar
86% of 45 finds
Below Above - Mega Breakfast
Hidden by jestersmagpie (adopted by
BelowAboveCaretakers
)
In 2013 Cotswold Cachers completed a survey about their favourite caches of the region. The summary can be found
HERE
, and many of the caches noted on it are still active today. So if you are new to geocaching or visiting the area, do check out the page.
Early in 2015 another survey was launched. Unfortunately the results were not extensive enough to provide a good indication of which were the quality caches in the area. However some of the ones mentioned in submitted answers were mentioned by more than one cacher and do have either glowing log reports on the cache pages, or a good amount of favourites. Below are a few of these. Do note that not all of these caches are on geocaching.com, some are to be found opencaching.org.uk:
Mix-tape #4: Died Too Young
Hidden by
antpeng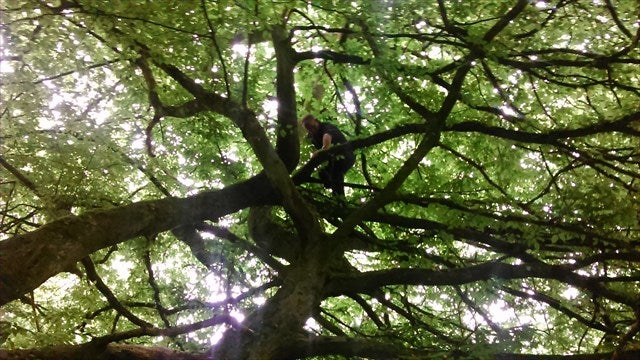 There and Back Again
Hidden by
abanazar
Pi In The Sky
Hidden by
Stealthtrax
Below Above - The Janitor's Blither
Hidden by
JestersMagpie&Lichee
With 83% of premium finders awarding favourites, and 85 favourites awarded, this cache almost made the mentions above. Another of the 5/5 underground series of caches, with a most unique final.
If you live and cache in or near the Cotswolds, or have visited or intending to visit the area, and would like advice or would like to discuss any of the above caches or others, then do feel free to join up at our forum and join in. We're all friendly :)